"We printed wine lists in response to the supply changes quite often. Spectu brought us not only interesting product for customers but at the same time overhead costs savings."
Petr Hanzlicek
"KAI Design had the pleasure of collaborating with the Spectu team for the launching of digital ordering menu system for a quick-service restaurant chains in Quebec. Tomas and his team are quick, reassuring and helpful when it comes to tech support. It was simply awesome to work with a startup that is so dedicated to customers' needs."
Andrew Chen
"We employ staff with hearing disabilities. Spectu allows hearing customers to create an order on the iPad and overcome the communication barrier or learn how to order products in the sign language through video. "
Lukas Hrda
What Spectu can do for you
What you can do with Spectu

Touch screen of electronic menu offers much more possibilities and interactivity than a traditional paper menu. Give your customers clearly structured informations about your products, entice them for photos of foods and at the right moment show them a special offer. Passive communication with customers has never been as easy and efficient as in the emerging era of interactive menu.

Through Spectu customers can place an order and send it to the kitchen and bar. This enables not only speed up the ordering process but also improve the quality of your services. Build a restaurant for 21st century, streamline your operations and entice customers for revolutionary concept of restaurant. Thanks to Spectu customers will find a whole new experience of visiting your restaurant.

Not every customer always know what to order. With Spectu you can smartly recommend exactly the right thing at the right moment. In a product detail customers can see other recommended products and simply add them to order. Recommendation system will increase your sales and bring new satisfied customers.

Spectu support optional and forced modifiers and note. Thanks to this technology menu is easier for orientation and allow customers modify their order according to their taste. By using modifiers customers are able to order side dishes, choose preparation of a steak (rare, medium ec.) and send a special request to the kitchen.

Spectu with ordering isn't only way how to use our app. Waiters are the most important for restaurant, that's why we created Spectu without ordering. In this mode you can use Spectu as digital menu or wine list and provide your customers better servise by providing more information about your products, photos, interactive map with place of origin, website link and plenty more.

To maximize the potential of the electronic menu, Spectu offers feature called timing screen. What it does is basically screensaver which you remember from old PCs. You can show a screen(s) in a moment when your customer doesn't use the menu. You can also pair screen with a website. Timing screens allows you to promote new products and events and streamline the communication with your customers.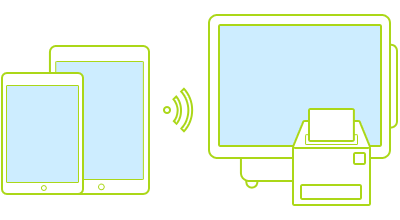 Spectu POS is the highest version of the electronic menu which allows you edit menu and receive orders directly in point of sale system. Spectu POS contains a open API which allows connection with third-party application. In present Spectu comunicate with POS POSLavu, the American system with more than 3000 installation around the world, Septim , European POS system from ASW Systems and Oberon, POS and accounting software from Slovakia.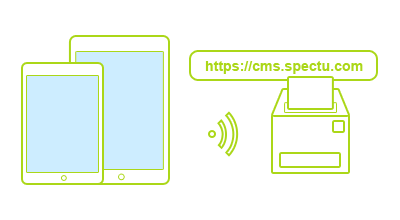 We developed Spectu CMS for customers who don't have a POS system compatible with Spectu or for those of you who don't want to spend hours with obsolete desktop POS systems applications and looking for a simple and inovative solution. Spectu CMS contains full version of Spectu for iPad and connection with our cloud based application CMS instead of POS system. Because of cloud based platform you are able to log in comfortably via web browsers from your notebook or mobile phone.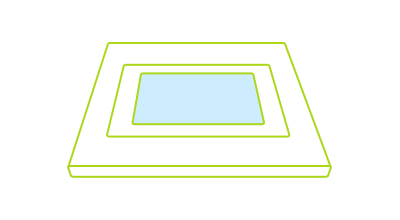 Spectu table installation is world unique technology. Our know-how is special Spectu Glass which covers entire display of iPad and preserves 100 % of original sensitivity. Spectu glass support multi-touch which customers will appreciate especially for gaming and web browsing. This technology provides your customers a truly unique experience.
Spectu FREE
Interactive menu Spectu for iPad
CMS Backend
Updates
Spectu design
24/7 hotline
Price for software license only
License for one device
Up to 50 items for FREE version
Order
Spectu CMS
Interactive menu Spectu for iPad

 CMS Backend

Local printing

Updates

24/7 hotline

Price for software license only

License for one device

+ 5 USD per month for every additional device
Order
Spectu POS
Interactive menu Spectu for iPad

POS connection, open API

Updates

24/7 hotline

Price for software license only

License for one device

+ 7 USD per month for every additional device

Monthly fee isn't include, depends on POS System
Order

  Call us: +420 737 622 145

  Servis: +420 773 247 774

  Email: info@spectu.com

  Provider: Spectu s.r.o., ID: 242 19 258, Tax no.: 242 19 258

  Adress: Pekarska 621/7, Jinonice, 155 00, Praha 5
Spectu s.r.o.
ID: 242 19 258, Tax No.: CZ 242 19 258
Pekarska 621/7, Jinonice, 155 00, Praha 5