Mobile waiter
Spectu mobile waiter is only product from our portfolio which isn't designed directly for customers, but for waiters. Spectu mobile waiter is an alternative for Orderman and similar devices for ordering at the table. It works as mobile point of sale system with support of quick serve, set up of customer's name, modifiers, half meals and other functions described in section features.
Spectu mobile waiter is an indispensable helper in the restaurant's gardens and wherever the waiters walks long distances. Menu is displayed as two-column list for better arrangement and thanks to simple control you can give it to a summer worker the first day of recruitment. Spectu mobile waiter has the same functionality as wine card so waiters can present your menu to customers on iPad with photos and other information about your products. With the Apple iPad Mini Spectu is highly portable.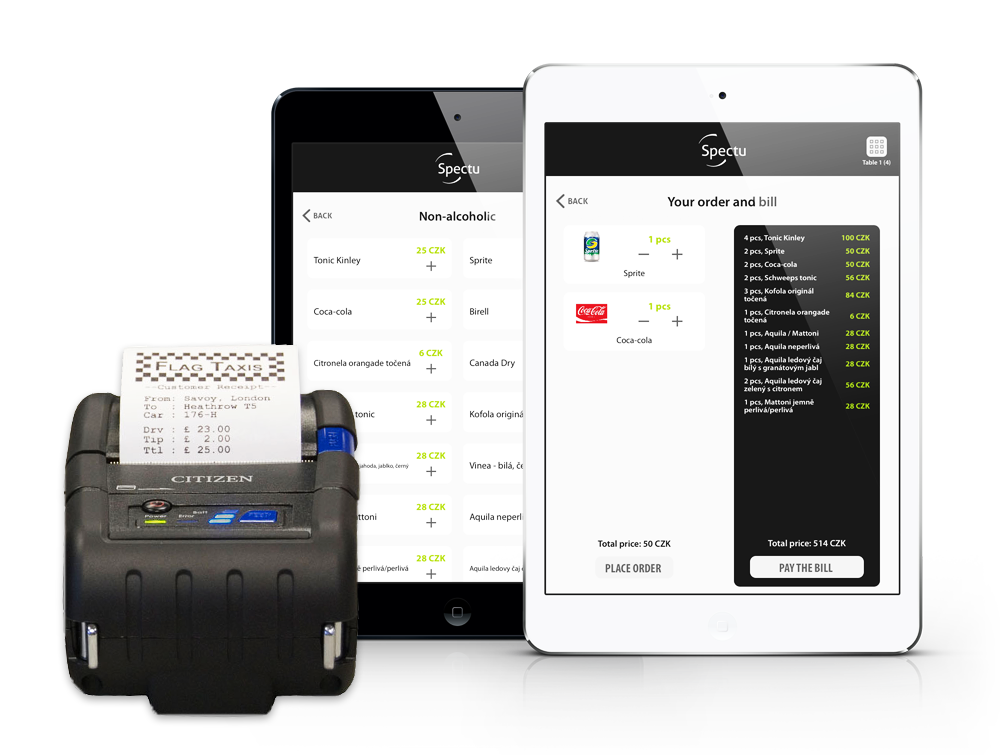 Spectu support mobile printer that can print a receipt directly on place, and increase efficiency of your business. Spectu mobile waiter, compared to competing systems, has half of the purchase price and so it is an affordable solution for small businesses.